GAMZE SMOKEHOUSE
Family owned and operated Gamze Smokehouse makes premium small goods from unique recipes with love and many years of experience. All Gamze products are free range, gluten and preservative free and are all natural, free from unnecessary food additives.
Born and bred in Wangarrata in North East Victoria, the team at Gamze Smokehouse believe in using locally grown ingredients, low food miles and making everything by hand.
We caught up with the Gamze family to find out more about their range or premium small goods and the process involved in the smoking their delicious products. Thank you Brendan and the Gamze team for taking the time to chat with us.
Who are the team behind the Gamze Smokehouse and what got the Gamze family into the meat and small goods industry?
We are a true family business at Gamze Smokehouse with our team consisting of Felix & Kaye Gamze, Brendan & Jacelyn Gamze, Simon Gamze, Ash, Harold, Mohammed and Pete. Felix has been a butcher for over 40 years owning his own butcher shop for over 30 years.
Simon and Brendan grew up helping Felix in the shop and it was inevitable that they would one day join him in business. Felix and his apprentice Ash butcher all the fresh meat and, with the help of 80 year old Harold, make all the small goods.
Brendan, Kaye and Jacelyn are responsible for the running of the business from orders to marketing to accounts. Simon leads up the packing and delivery team with the help of Mohammed and Pete.
What does a day in the life of the Gamze team look like?
We make our products fresh every week so each week Felix and Ash prepare the meat and Harold makes the sausages. From there, our products are cured in our special natural brine for a week.
After this, each product goes into the smoker to be traditionally smoked over Australian hardwoods. Once finished they are placed in a cool room overnight and then into the packing room where Pete and Mohammed slice and pack all products for Simon to deliver to customers.
What sets Gamze Smokehouse apart from the rest?
We are a true artisan small goods producer with many years of experience, making everything by hand and in small batches. Our growers produce amazing free range produce for us and their ethical and sustainable farming practices are greatly valued. We use nose to tail with respect to our animals and to reduce waste.
Can you tell us more about the nutritional benefits of Gamze Smokehouse products?
Our products are as natural as possible as we have replaced all commonly used chemical ingredients with natural alternatives. All of our products are gluten free, don't contain any refined sugar as we use honey and are chemical nitrite free as we have replaced Sodium Nitrite (250) with celery extract.
What is the process you use to smoke your meats?
Using Australian hardwoods we smoke our ham, bacon and small goods for up to 14 hours to ensure the products remain moist and absorb the full flavour of the smoke.
Why is it so important to you to use locally sourced products?
Being from a regional community we value the connection we have with our farmers and believe in the Locavore movement in which we eat food that is locally produced. We live in one of the most well regarded food and wine regions in the country so its only natural that we use the highest quality produce from the region.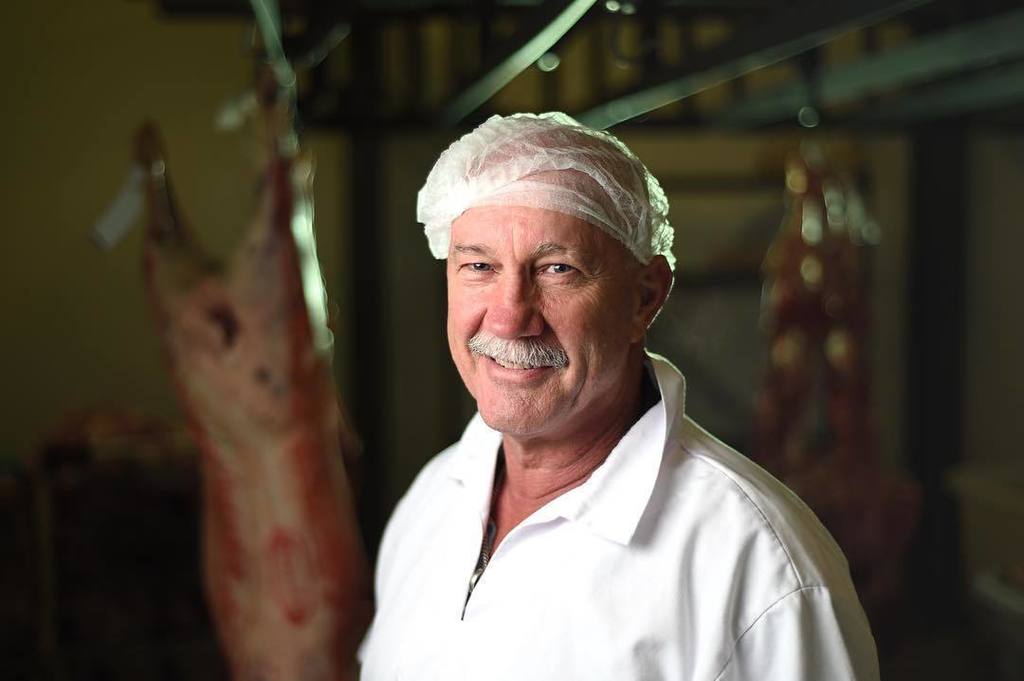 Can you tell us more about the small goods and butchery master class and what attendees can expect?
We will be hosting Butchery and Small goods Making master classes in which attendees will be taken on a guided tour of the factory in Wangaratta, showing how ham, bacon and small goods are made. Felix will discuss the different breeds of pigs and the unique manufacturing techniques used to produce our ethical and chemical free products. Guests will also have the chance to get their hands dirty and mince and make their own sausage mixture. Guests will also take home some goodies including 10kg of Gamze product, a boning knife and apron, and will enjoy a hot lunch and finish the day off with beer and wine. For dates and to book head to the Gamze Smokehouse website here.
When you're not busy in the smokehouse what are your favourite things to do in Wangaratta?
We are involved in local football clubs and enjoy playing golf and other outdoor activities including fishing and camping.
If you were stranded on an island and could only bring three things, what would they be?
Bacon, Bacon & Bacon………